Rock and Roll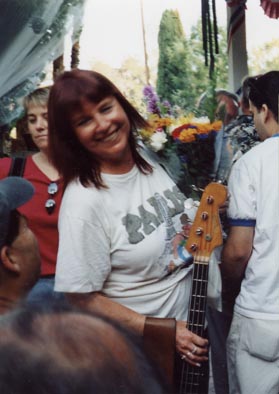 While teaching at UCLA, Maryvonne was in touch with many American musicians. She started to play the electric bass and was invited to joins several L.A. bands, including The Total Eclipse, California Gold, Bijou, and Midlife Crisis.
Maryvonne has been recording and performing on the bass, and the veena. She scored "Turn On, Tune In, Drop Out" a film by Dr. Timothy Leary, and has contributed to numerous film tracks.
After getting married to Lance Baker Fent, one of the founding members of The Peanut Butter Conspiracy, she's been part of his rock & roll trio: Lance Baker Fent and the Conspiracy.