Classical Indian Music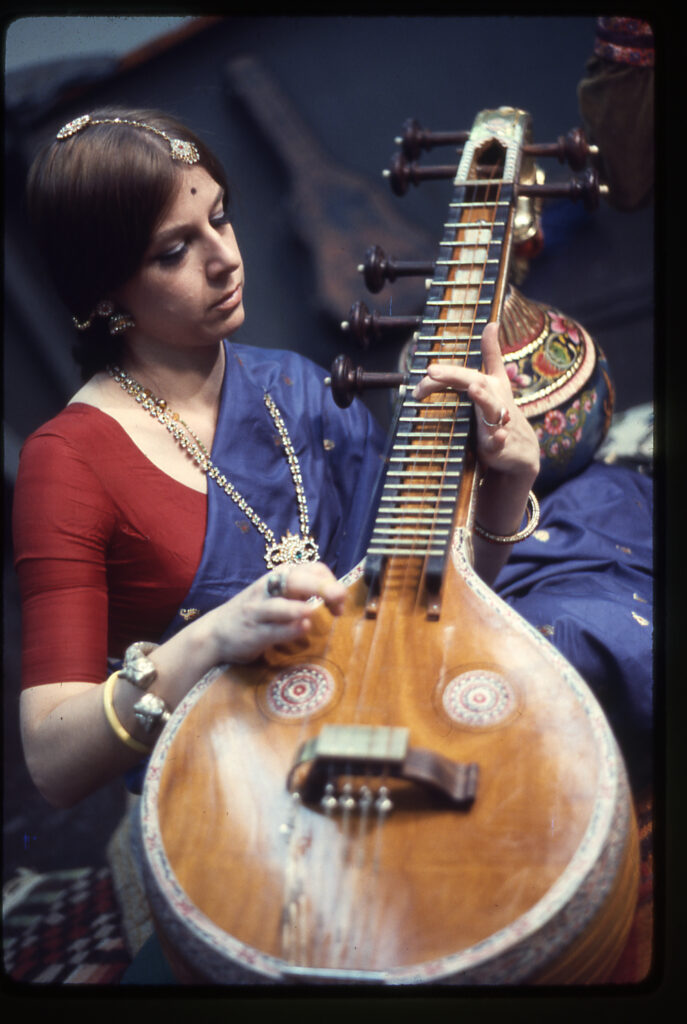 Maryvonne got acquainted to classical western music at the age of five, when her mother found a tutor to give her violin lessons. As a teenager, she was part of an award-winning choir led by a passionate music teacher at the school she attended in Paris.
On finishing high school, she secured a grant from the Paderewski Foundation to study classical Indian dancing in India, but after attending a concert of Indian music performed on a veena, she fell in love with that instrument and switched her studies from dancing to music. She was the first Western student to graduate the newly created Central College of Karnatic Music in Madras.
Her degree in Indian Music led to her being hired as a teaching assistant in the ethnomusicology department of Wesleyan University, and later UCLA, where she led the South Indian Music Group for two years.
She wrote and recorded soundtracks for movies on the veena, her Indian instrument.